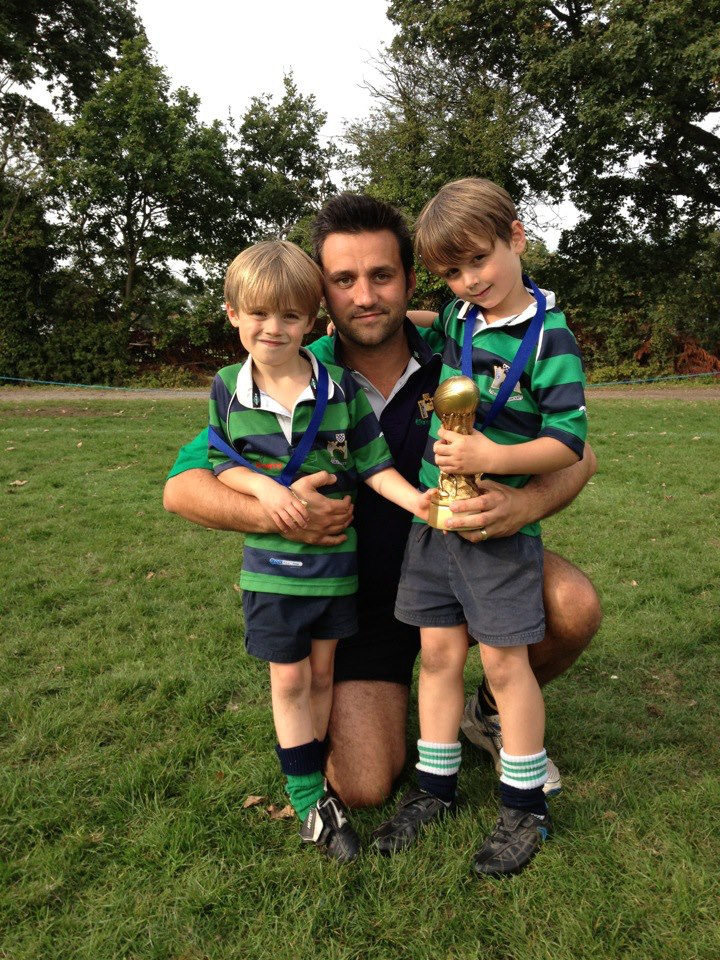 I have a very close working relationship with Steed, our Master franchisee / country manager in South Africa.
I had to laugh at the sight on Facebook via a short video of Steeds son playing in his first year of school rugby in Cape Town. The video shows Under 7's rugby, bare foot and full on contact with boys and girls absolutely going for it. One thing that struck me was how good there technique was, especially in the tackle.
The RFU have made their fair share of changes over these last few years. There are the changes to the numbers and pitch size for the Under 7's tag rugby. 4 a side on tiny pitch. A great way of getting every players hands on the ball and encouraging them to pass as space is limited and the reduced numbers hopefully mean everyone gets some action. I remember watching a team at a festival a few years ago and they had a boy who was lightning quick. The coach would shout his name at the start of every reset, not surprisingly he would run sideways then straighten and then burn everyone down the wing to score…every time! Not very good development for the others, I wonder if that young man developed good hands or not, I doubt he got used to passing the ball much? Hopefully he had more coaches input as they went through the age groups!
I've been involved with rugby coaching for many years and having watched Steeds sons team, knocking each other back in the tackle at the age of 6 years, it did make me think about the recent changes made by the RFU to age grade rugby in this country.
Personally, I think they have done great things and I have seen many children continue to enjoy Rugby through the early years of contact who may have been put off. My eldest son, a slight winger at the time, who was involved before the changes would often emerge, a crumpled figure, from the bottom of a mass pile of bodies with the ball nowhere to be seen!
I really like the current idea of less children involved at the break down. It ensures situations like my eldest often found himself in really are a thing of the past. It did make me think though, watching the young South Africans at work, how good their technique was at such a young age and I just wonder if there is some merit in honing the tackle technique as early as possible to ensure they are tackling safely by the time they get physically bigger.
Obviously bare foot rugby in the UK would not work and as a result you could not provide the same level of safety with boots flying all over the place. It's hard enough teaching Under 11's to ruck! BUT is tag rugby the answer? Or would two handed touch provide a more natural transition to tackling as they do in Ireland? I remember when my twins played tag and it used to make me laugh the commotion caused when the tag had to find its way back to the correct owner. On one occasion a very polite member of our team spent a couple of minutes trying to find his opponent – totally oblivious to the game continuing. Very impressive manners though!! I'm not sure if there is a better way or not, all I do know is I see lots of happy faces at our club on a Sunday morning and that's all that matters.
It is great to see the RFU doing so much proactive work to ensure the safety of the game for the younger ones and minis and juniors seems to be thriving as a result. Long may it continue!
This entry was posted on 20th June 2017.