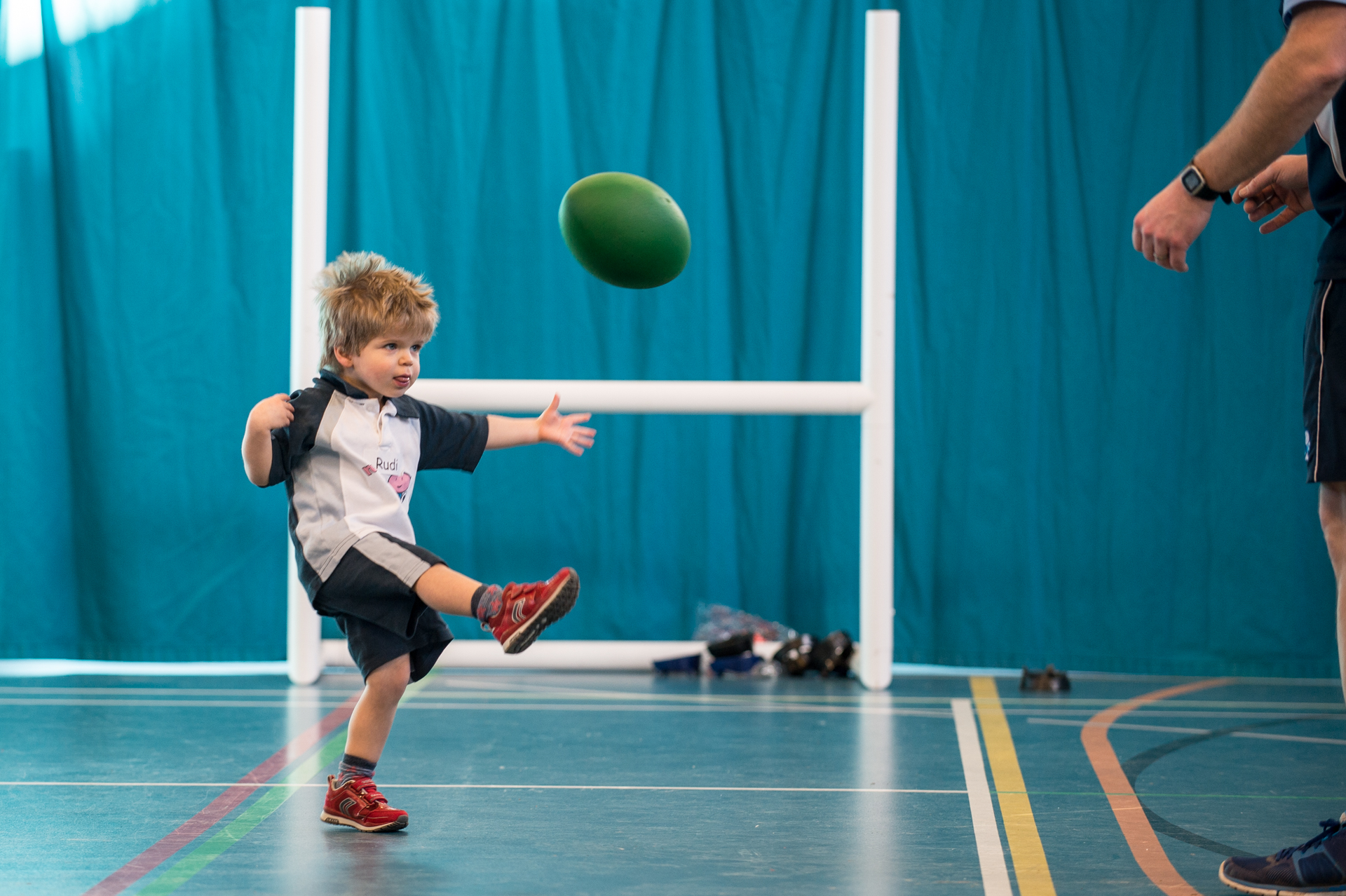 I just wanted to send a quick note to put on record how totally blown away we are with our Rugbytots experience.
When Charlie was 18 months old one of my friends suggested we go on to a waiting list for Rugbytots. I hadn't even thought of playing rugby at such a young age, let alone proper Rugby lessons. I had a quick look on the website which gave me all the info I needed and put my mind at rest that is was "non-contact rugby" and duly posted his name down for a Saturday morning class, hoping to start in the September.
It did seem a little more expensive than some of the other toddler activities, obviously not swimming classes but football and music classes where about 50p cheaper per class. My friends continued to convince me it was well worth it and constantly referred to the old adage "you get what you pay for" so I stuck to my guns and looked forward to starting. Our swimming classes were in the week and he did football classes at school so timing was good. We tried some music activities but Charlie would always look to run around!
As you know we haven't looked back. Coach Tom and Coach Vicky are amazing, they seem to engage with these little didi rugby players in such fun and exciting way. Charlie was shy to start with and took some time to warm up but I genuinely believe Rugbytots has given him confidence that he may not have got from anything else. He quickly got to grips with his shapes, colours, counting and numbers thanks to the educational games in the youngest age group and is now learning some great Rugby skills with twelve 4 year olds who he would otherwise not have met.
What strikes me is the huge variety of rugby games Tom and Vicky get through whilst keeping to a set structure so the kids know what's coming next. Rugby lessons are not something I thought we would be doing at 2 but to see Charlie now interacting with his team mates and having fun at Rugbytots is just amazing.
The coaches are brilliant. Tom and Vicky make the rugby classes fun and full of enthusiasm. We know Tom plays for a local rugby club and have recently been to watch so we can show Charlie how the big boys do it. He now says he can't wait to be a big strong rugby player. Confident talk from a boy who wouldn't say boo to a goose 18 months ago.
Huge thanks to you all. X
This entry was posted on 22nd June 2017.