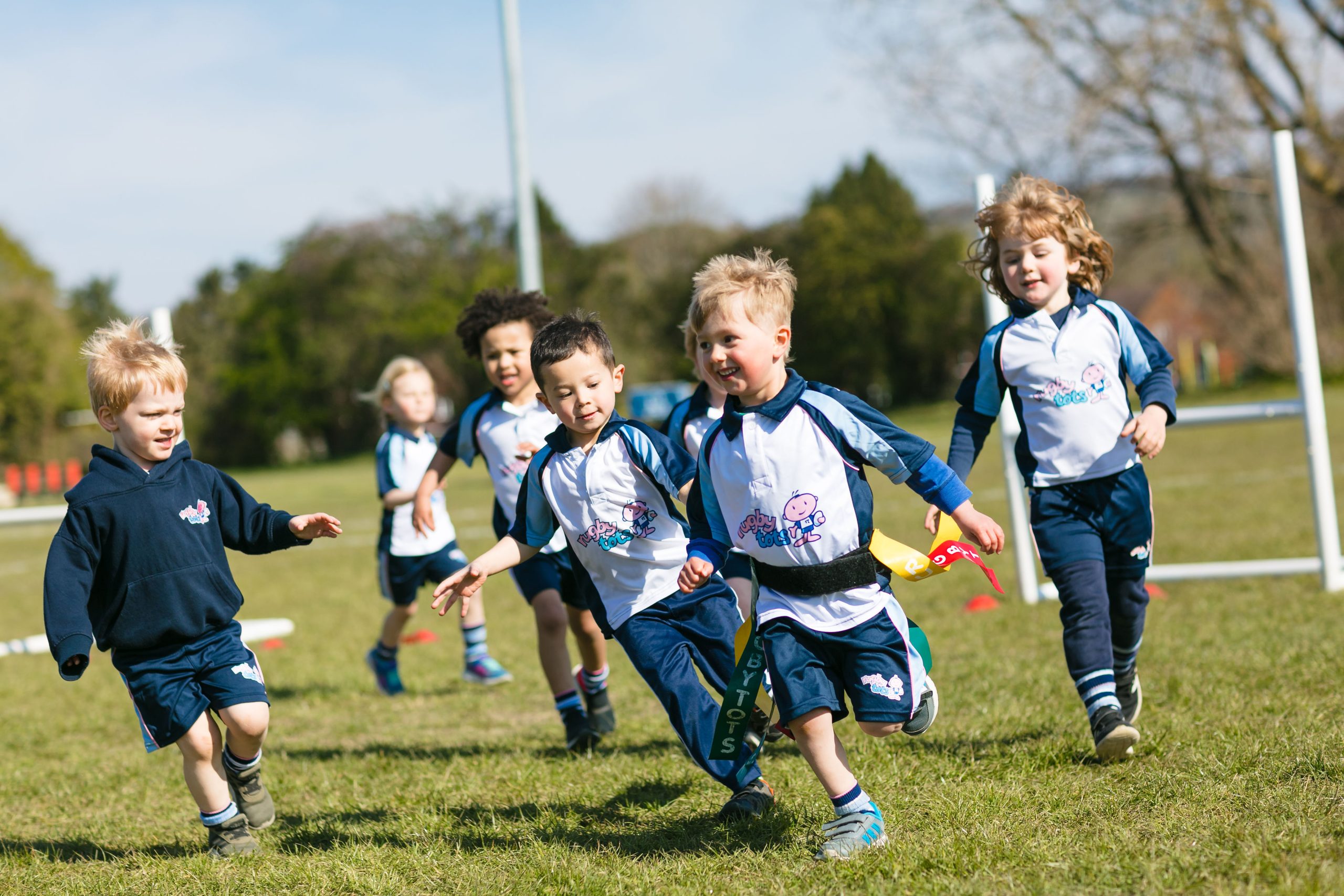 According to the NHS, children should aim to be physically active for at least 60 minutes a day, with 30 minutes of this being outside of school times. Regular exercise is crucial for primary school children to not only improve and maintain their physical health, but also for their mental and social wellbeing. Keep reading to find out more about these benefits and how Rugbytots can help…
Physical Health
Being physically healthy is extremely important for primary school children as their bodies begin to grow and they develop active sporting habits that can carry through to adulthood. According to the Primary Teaching Services, one in three UK children leave primary school overweight. Daily exercise through sports activities will burn excess calories; keeping weight gain to a minimum and benefitting a child's bone and muscle strength.
Consistent physical activity also promotes healthy heart and lungs, lowers the risks of type 2 diabetes and keeps blood pressure and cholesterol at a healthy level.
Regular exercise has also been shown to help children gain a better nights sleep, which in turn help children to concentrate better during school lessons.
Mental Wellbeing
As online learning, social media and video games become more popular with younger generations, primary school children are at risk of spending many hours of the day sat down, in front of a screen. Not only does this negatively impact a child's physical health, it can also be a negative influence to their mental wellbeing.
Taking a break from screens to participate in a sport activity has been known to lower levels of stress and anxiety in children. It also gives children a chance to take a break from schoolwork, get some fresh air and connect with the outside world. This can create a positive attitude towards sports and exercise, which can carry on through to adulthood.
Social Activities
Sport activities are a brilliant way of socialising and making new friends outside of the classroom environment.
Most sports, such as rugby, require teamwork and team building skills, which can help a child to feel connected within a group and build their self confidence and esteem.
How can Rugbytots help?
Our classes are a great way for children to be active, learn new skills and become part of a team. Rugbytots is so much fun that your child might not even realise they are getting any exercise at all and regular attendance will help build their confidence and friendships too.
To find your nearest venue and to book, click here.
This entry was posted on 19th May 2022.