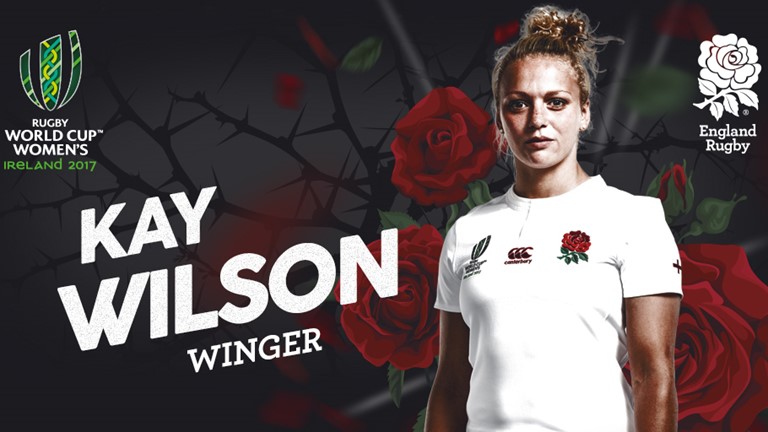 At Rugbytots, we know that rugby is a sport for everyone, whatever age, ability or level of experience. So, with the eighth Rugby Union Women's World Cup beginning on the 9th August, what better time to celebrate women's rugby and encourage more female talent to join what we believe is the best team sport!
At the close of 2016, number of British women regularly playing sport sat at 7.21 million – a promising, record high. Alongside this, recent years have brought many strides in the right direction for girl's rugby. Though only one quarter of all current global players are female, England's victory at the 2014 Rugby World Cup seems to have sparked a huge interest in women's rugby in the UK, no doubt aiding the 70% rise in female participation in the two preceding years. If this summer's games ignites a passion for rugby at a similar rate, there could be over 44,000 women and girls playing rugby by 2019.
The Rugby Football Union (RFU) is working with a number of UK clubs to take action increase more female members. A huge positive is that the number of women regularly participating in rugby is growing alongside the appetite for watching women's sport. As efforts are taken to normalise a strong female presence in rugby, spectators of female games are expanding far beyond friends and family.
We know that encouraging more tots, girls and young women into rugby is a team effort, but with numbers already rapidly rising, we want to play a part in ensuring that this accelerated growth continues.
Here at Rugbytots, girls make up around 35% of our toddler classes, though this falls to 20% in our older groups. It's never too late to start playing rugby, but given that many female players often wish they had discovered rugby at a younger age, we're keen to welcome more young girls to our sessions. One of our huge fans, England winger Kay Wilson says "Rugbytots is a fantastic programme and allows young children, boys and girls, to have fun and engage in sport at such a young age. My advice is get involved today!"
Our Rugbytots sessions offer rugby for girls and boys to play together. Our girls have a great attitude to learning, working as a well team and often are very quick to grasp great, rugby techniques. Following their time with Rugbytots, girls can join one of the many rugby clubs with growing women and girls teams (300 and counting!) and even if they do go on to other sports or activities they will have set some strong foundations during their time at Rugbytots.
Players aren't the only women we want to see on the pitch; we fully support encouraging more female referees and coaches to actively aid the skills development of our Rugbytots, presenting a positive role model and promoting rugby to more girls and young women – while boys have a wealth of male rugby superstars to look up to, girls have far fewer. If you are interested in becoming a Rugbytots coach, contact us today.
This entry was posted on 2nd August 2017.