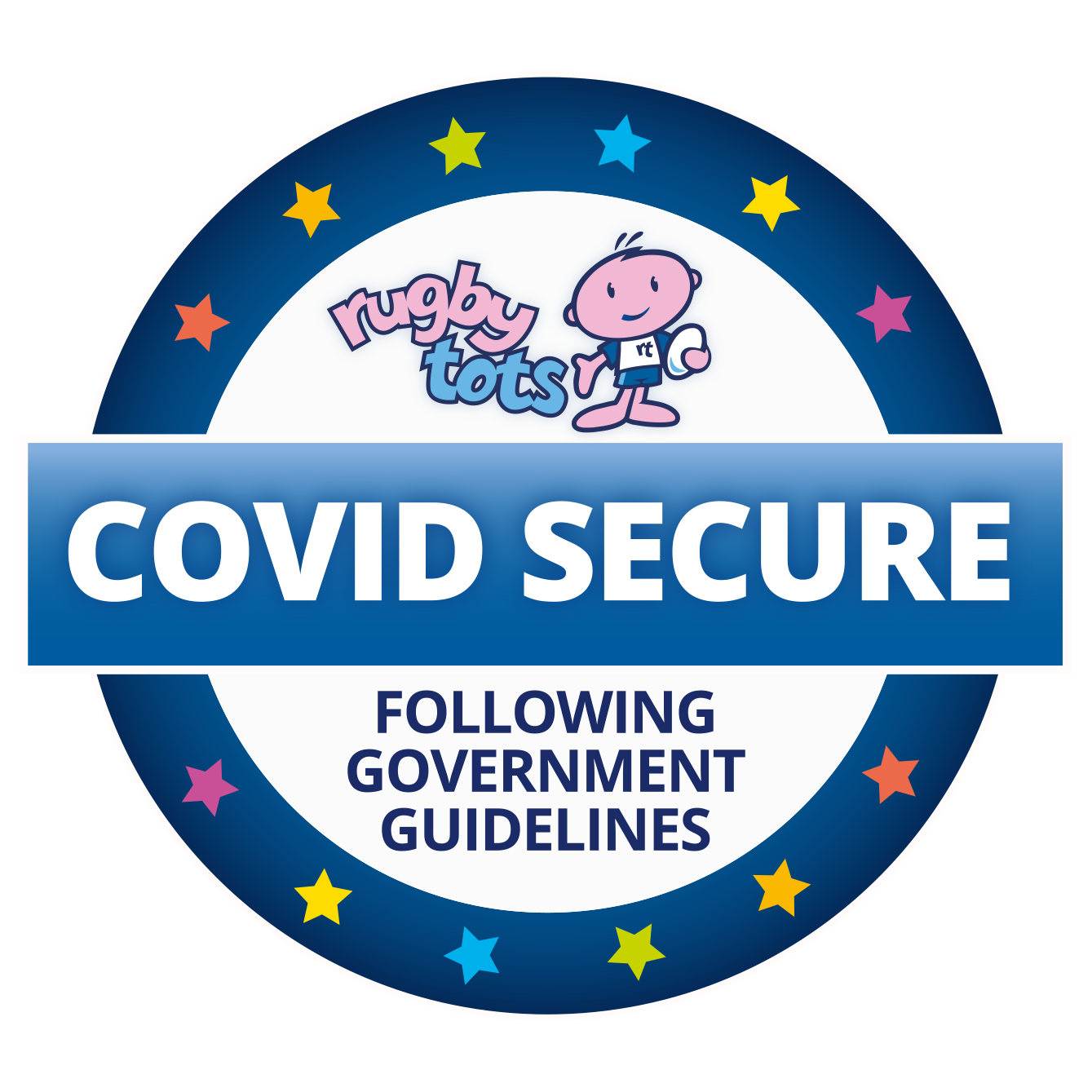 The health, safety and well-being of our Rugbytots family is absolutely paramount as we navigate through the current pandemic. We have sought as much government advice as possible and are delighted to be able to continue running classes and educating children in the fine art of having fun! In order to run our classes we must adhere to the government guidelines at all times and it is thanks to the understanding and common sense of our Rugbytots parents that we are able to do so. Please rest assured there will be no let-up in our determination to remain "Covid Secure" at all times:
– Classes will be capped at 14 or less, especially if running indoors, with parent/carer in attendance and no siblings in line with current social distancing rules.
– In order to comply with NHS test & trace (Test and Protect in Scotland) we may be required to use your personal data that we have recorded on our system. You can check this information in your parent area.
– We are using a unique system designed to keep you socially distanced at all times and as a result there will be no close contact with others throughout your time at Rugbytots.
– We continue to use reduced equipment, minimising foam or sponge and only utilising equipment that is easily sanitised.
– We will minimise the amount of equipment that is shared.
– All equipment will be disinfected before and after each class.
– Hand sanitiser will be provided and must be used prior to entry and at any point during the class that the coach requests
– You will need to follow the rules of the venue with regards to face masks and registering attendance via QR code (just for England and Wales)
– Children do not need to wear a mask
– Many venues will remain outside for the time being but for those moving back indoors we will ventilate the area where possible
– Your local office will be in touch regarding the set up at your venue and we will make it clear where Rugbytots is located and the system in place for movement enter and exit points.
– All venues will have carried out a detailed risk assessment this is available upon request.
If you would like to view our COVID terms, please go to www.rugbytots.co.uk/terms.
This entry was posted on 17th March 2020.